Named the Niagara Falls of the North, Kakabeka falls is Located 20 minutes west of Thunder Bay next to the Village of Kakabeka Falls.
The falls plummet 40m (131ft) into a gorge containing some of the oldest fossils in existence (1.6 billion years old). The falls extend along the
Kaministiquia River which holds a rich history in the discovery and
exploration
of the North West

.
It's a great place to spend a couple hours on a snowy afternoon.
Several walkways lead you to different views of the falls - The place was basically deserted with only a few cars in the parking lot, good for us.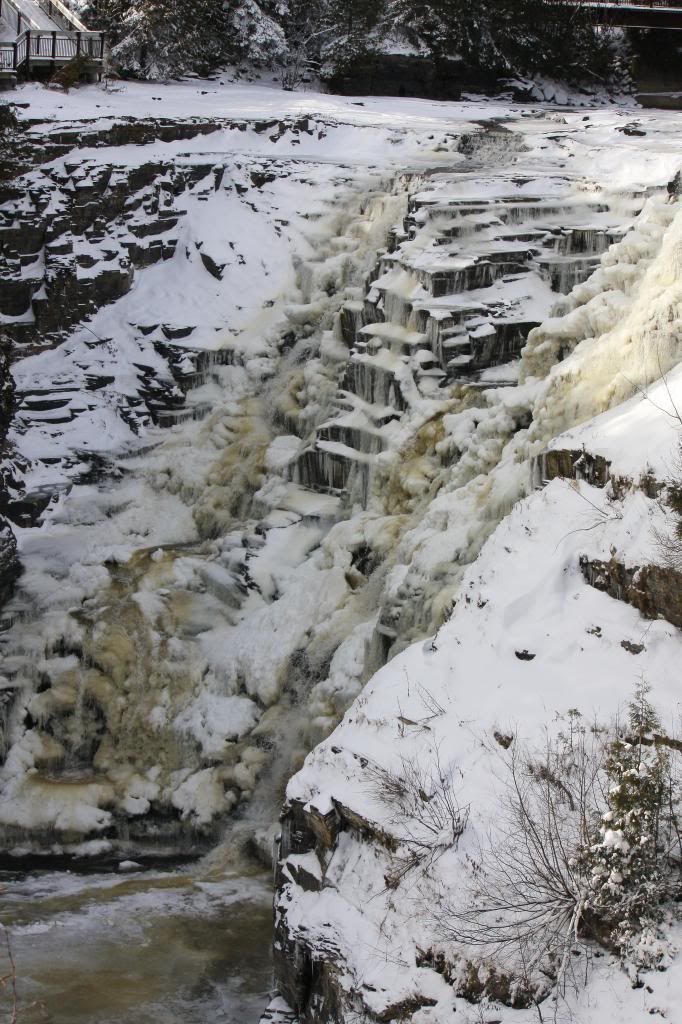 The water travels to a generating station about 2km from the falls - The station has been in operation since 1906 and is one of the oldest in Ontario. It creates enough energy to power 14,000 homes in the Thunder Bay area.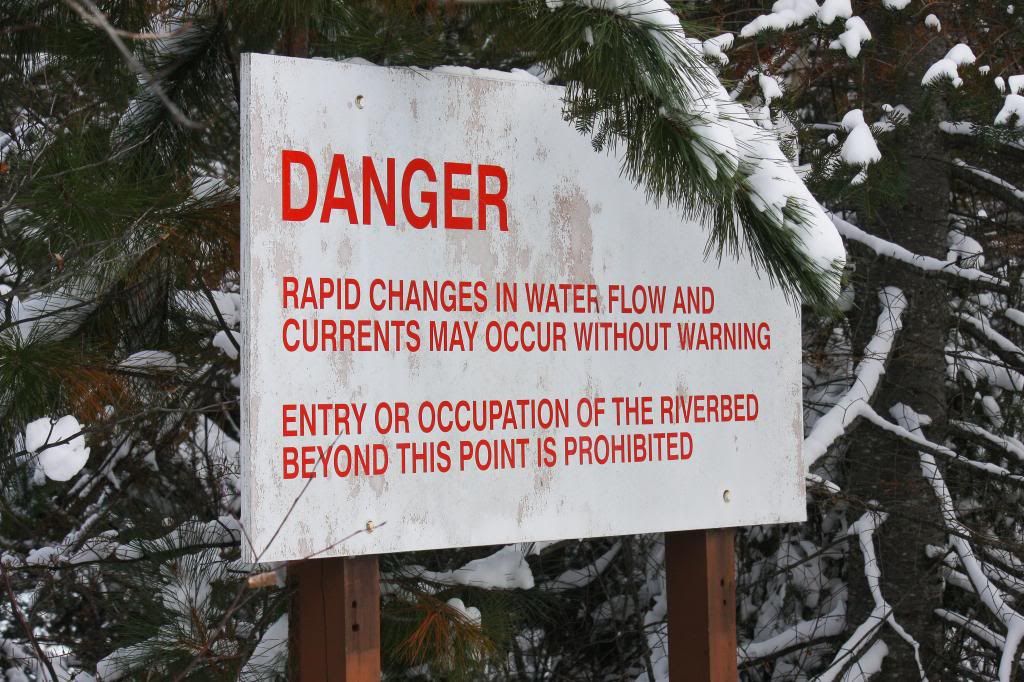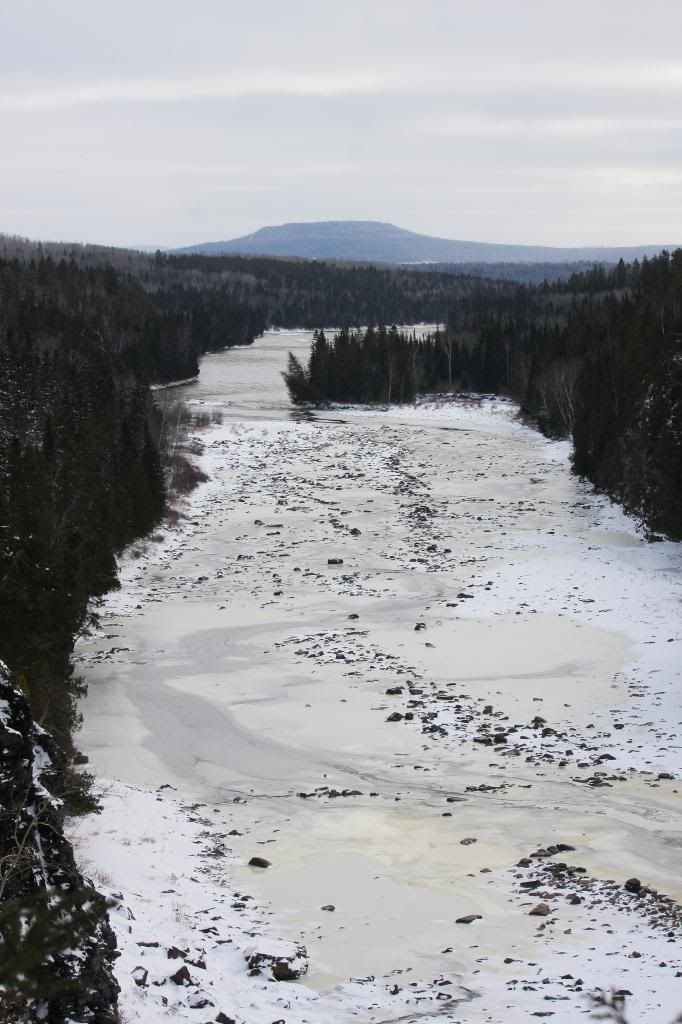 The view down river.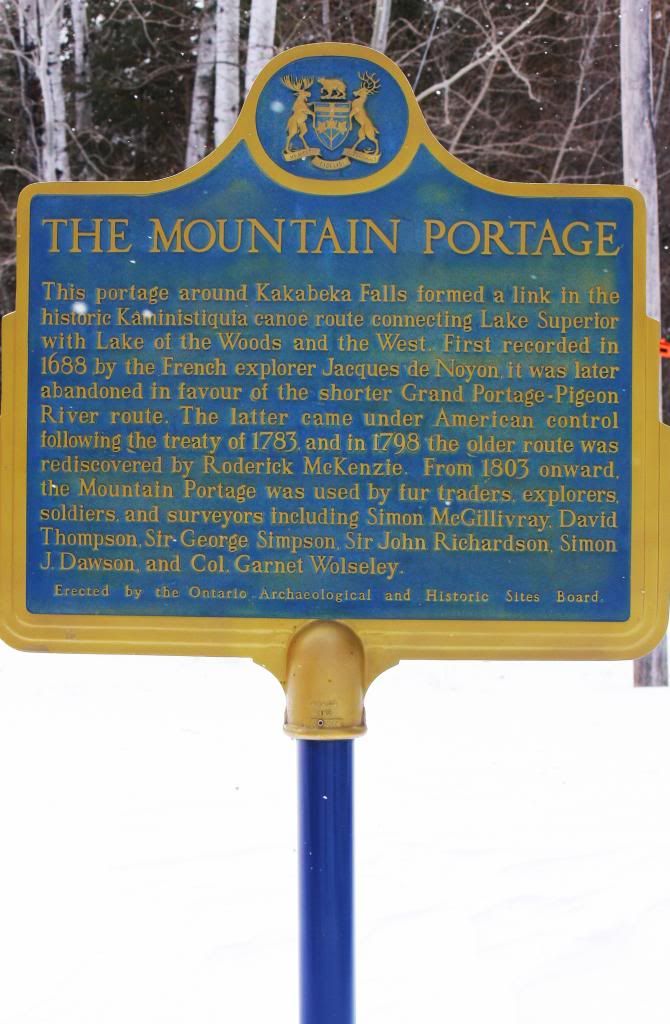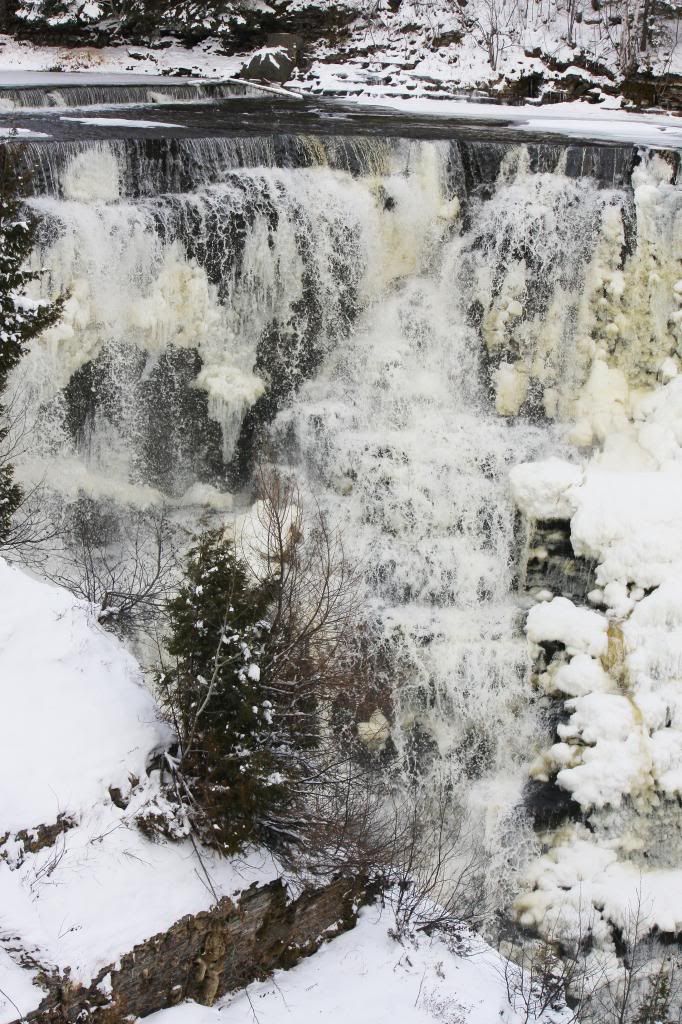 A view from the other side